Consultants

Consultants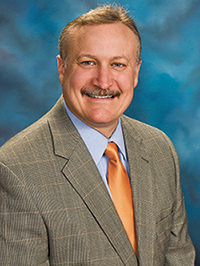 Lance Keilers, President
Lance has a 20-year record of driving successful financial turnarounds for struggling organizations. He blends a diverse background in marketing, provider relations and clinical department leadership with strategic skills and business acumen. Lance has the ability to network on a national stage and develop key partnerships that yield access to beneficial federal programs. He has experience fostering employee engagement and inspires collaboration among cross-functional teams.
Lance earned a MBA from the University of Dallas and is a member of ACHE. He has a certification and an executive fellowship in physician practice management through the American Academy of Medical Management.
email: lwkeilers@connectedhcsolutions.com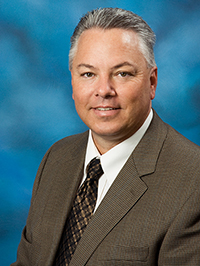 Keith Butler specializes in interim hospital administration, Critical Access Hospital operations, physician practice management and rural health clinics. Prior to his current position, Keith served as the CEO for the Sutton County Hospital District in Sonora, Texas for 13 years. Sutton County Hospital District, was a top 20 NRHA Critical Access Hospital, is a 12 bed facility in 2012.
Keith also spent 20 years at San Angelo Community Medical Center in San Angelo, Texas serving in both clinical and administrative roles including Director of Emergency Services and the areas first Chest Pain Center as well as four urgent care clinics. He has served on many state committees and boards including the Texas Organization of Rural and Community Hospitals, and the Texas Hospital Association's HealthShare preferred vendor organization. Keith holds a BBA from Angelo State University and is a Licensed Paramedic.
email: kbutler@connectedhcsolutions.com
James McClure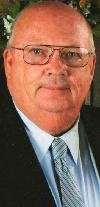 James S. McClure, President and Chief Executive Officer, McClure and Associates, Inc. has over forty years of experience providing a wide range of consulting services to a variety of business ventures including: country clubs, retail establishments, housing, retirement housing, long-term care, hospitals and medical clinics.
Over the past seventeen years, he has completed market studies and development plans in multiple states with a focus on Critical Access Hospitals in the past 7 years. He has a unique perspective in reviewing potential projects for market feasibility. He believes that the demographics must be accurate to determine numbers of units. He has the experience operationally to determine the financial side and also all aspects of the day-by-day operations.
Jim has developed senior living facilities, hospitals, medical clinics and completed market studies on a variety of projects with total value over $500,000,000. His company performs a wide array of services such as developer, business plans, market studies, strategic planning, marketing plans, marketing, operational reorganization, and financial and operational work-out plans.